Thanks for printing! Don't forget to come back to Zerorez TriCities for fresh content!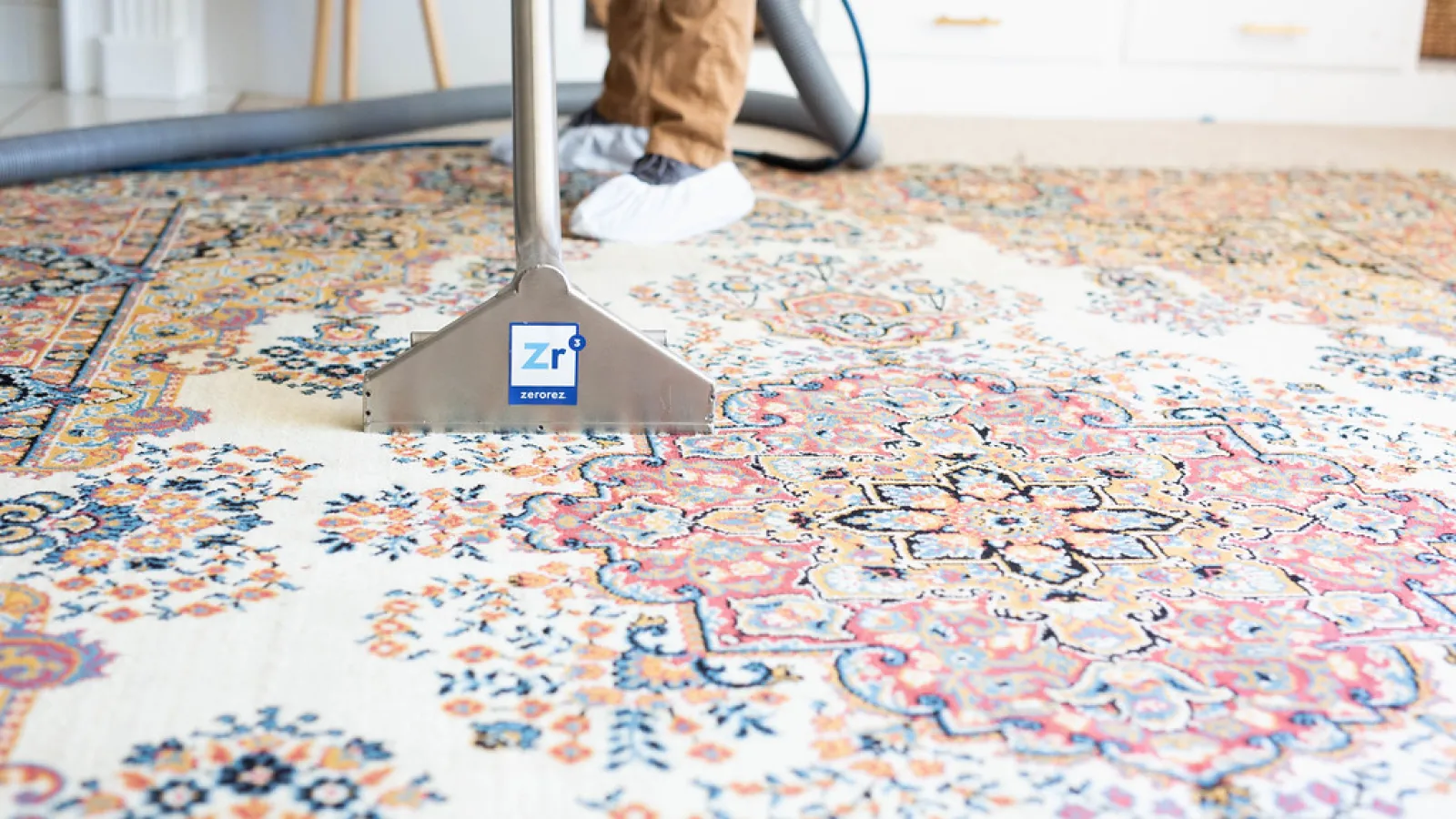 Oriental Rug Cleaning
Specialized, personalized and attentive service backed by decades of experience in cleaning handmade, hand-knotted, luxurious wool, silk or other rugs.
The only choice for a true clean that lasts longer.
We Treat Your Rugs with Care
1. Inspection
Our Master Rug Technician will carefully inspect your rug, looking for spots or stains and for any needed repairs before they begin cleaning your rug.
2. Dust Removal
The Zerorez® rug washing plant is equipped with a rug duster that uses compressed air and gently taps to remove dry soil, dust, sand and grit. This careful method of dust removal puts less strain on the fibers in the rug -- it's more gentle and more effective than shaking or beating the rug.
3. Washing
Your rug will be placed in the 1,200-gallon rug washing tank, filled with Zerorez's® Zr Clean™. The star paddle gently agitates the water to lift away the dirt without brushing or scrubbing the rug.
4. Rinsing
The rug is placed in a specially constructed centrifuge where it will be rinsed with cool water and then dried through the power of the 900 rpm centrifuge. The spin-dry process reduces problems like dye run and shrinkage. The rug emerges from the centrifuge just damp to the touch.

5. Protective Barrier
The rug will be groomed, detailed and sprayed with an environmentally friendly protective barrier. Then the rug will be carefully hung to finish drying completely.
6. Final Inspection
After the rug is thoroughly dry, our Master Rug Technician will inspect it again. Then the rug will be rolled and bound for delivery back to your home.
Watch Our Oriental Rug Cleaning Process
Preserve and Protect
Cleaning of oriental rugs revitalizes colors while bringing out the intricacies of their designs. Antique area rug cleaning restores the former state of magnificence without causing damage.

In fact, we also perform expert rug repair and restorations in addition to cleaning. Oriental rugs, Persian rugs, handmade silks or wools can be restored to their original splendor without reducing their value.